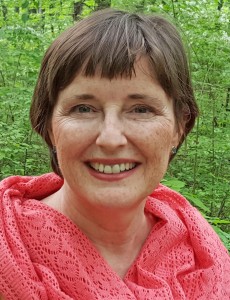 Heidi Bright's passion for writing emerged when she was 8 years old. She earned a B.S. in agricultural journalism from Kansas State University and an M.Div. emphasizing communication from Southern Seminary.
For more than a quarter century, she has been interviewing thousands of people from all walks of life. Drawing on her professional training as a writer and editor, she has crafted their words into rich stories that have appeared in publications around the world.
Since 2005, more than 150 of her national news articles have been published online at DisciplesWorld.com.
Her first book, "Hidden Voices: Biblical Women and Our Christian Heritage" (Smyth & Helwys, 1998), has maintained a 5-star rating on Amazon.com.
Heidi's second book, Keeping Sabbath: Daily Life (Circle Books/John Hunt Publishing, Ltd., 2010), is part of the United Church of Christ Faith Practices series using a devotional format.
Heidi's third book, Thriver Soup: A Feast for Living Consciously During the Cancer Journey (Sunstone Press, 2015), has maintained a 5-star rating on Amazon.com.
---
"I LOVE YOUR WRITING!! It is an inspiring, interesting, yet readable article!!! That's a rare combo! Very few authors capture the essence of communicating great ideas in a manner that we can easily follow like you do! Congratulations!!! You amaze me."

–a reader about a Pentecost column, May 9, 2007

"Thanks for the beautiful story on the Sacred Heart enthronements. Heidi Bright Parales did an excellent job of writing it."

–a Community Press reader, February 1, 2004