Improving your published products through professional freelance
writing, editing, publication design, and photography since 1983.
You want
exceptional, well-crafted freelance writing and copy editing by a seasoned wordsmith who meets deadlines and enhances readership.
Heidi offers
more than three decades of professional experience interviewing thousands of people and creating rich stories that have appeared in publications around the world. She communicates difficult concepts in simple, understandable ways. Her fine eye for detail and extensive copy-editing skills help make each project crisp and ready for publication. Her freelance writing and editing services are available immediately.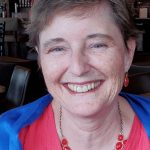 Contact me today to assist with your project! (513) 444 0190, heidi (@) heidibright.com
TRADITIONALLY PUBLISHED BOOKS
PERSONAL BIOGRAPHIES
Bright, Heidi. McKnight Family biography, 2017.Writing, editing, layout. Personal use only
Parales, Heidi Bright. James Allen Schroer, MD, Villa Place and Beyond: A Life Caring for Others, 2010. Personal use only
Parales, Heidi Bright. Chandler DeLaney Borden: A Flight to Remember, 2008. Interviewing, writing, editing, layout, printing. Personal use only
Assisted with ghostwriting portions of a book about a man who went to prison.
EDITING
DiGeronimo, JJ. Seeking: 74 Key Findings to Raise Your Energy, Sidestep Your Self-Doubts, and Align with Your Life's Work. Developmental, content, and copy editing
Hull, LeAnn. How to Live When You Want to Die, 2019. Copy editing only
CURRENT BOOK PROJECTS
Ghostwriter for a book on strategies for lawyers to use in the courtroom
Ghostwriter for a book about a man whose wife passed from cancer
---
"Heidi Bright is a brilliant writer. As the editor of her upcoming book, Grieving an Addict, I am well familiar with the quality of her work, and it is a delight to collaborate with an author as talented as she.
"Heidi also is a gifted ghostwriter. I recently referred two ghostwriting clients to her, and both are exceedingly happy with the results.
"I highly recommend Heidi for whatever your writing needs."
–former Sidney Sheldon personal writing assistant
"You're an extremely gifted writer."
–an associate professor of English, College of Mount St. Joseph
"a wonderfully thorough and accurate treatment of the event and the system."
–a coordinator, Grailville, Loveland